IGNIS promotes various local support actions through its "Plan Compromiso"
It establishes four lines of action, Contrata, Conecta, Cuida y Crea, which define the type of actions the company is committed to in order to revitalize the local environments in which it operates.
For IGNIS, social commitment and the development of the local communities where it operates are strategic lines of action for the company. The Plan Compromiso has been developed with the aim of unifying and coordinating IGNIS' local social action and, consequently, increasing its impact on the territory and contributing to the revitalization of local environments. It is structured around four axes, Contrata, Conecta, Cuida and Crea, which define the type of actions on which the company focuses its local social action, understanding that these are the ones that can have the greatest impact on the territory in the long term and contribute to the fixation of population in rural environments.
Each Development Team is responsible for identifying the social actions that fit into the four lines of action, prioritizing the first two, the first of which focuses on the labor inclusion of unemployed local groups and those at risk of exclusion, in order to contribute to local development and roots, and the second on improving access to renewable and affordable energy in rural areas.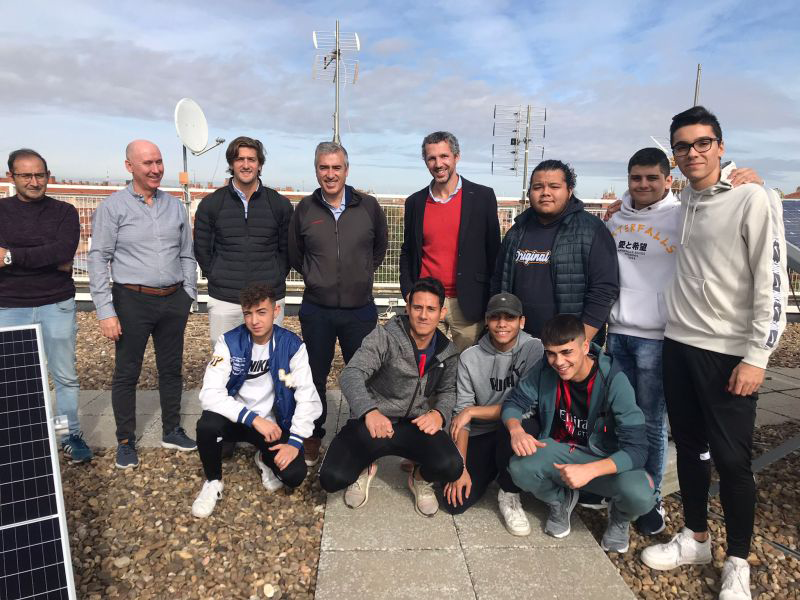 Contrata, the first of the four axes, establishes the IGNIS policy for filling operation and maintenance positions and prioritizes the hiring of local personnel, if there are suitable profiles, and with people at risk of exclusion who are interested in living and registering in the municipality, which will be accompanied in the training and rooting.
The second axis, Conecta, proposes solutions related to IGNIS expertise such as the promotion of self-consumption in public buildings or infrastructures of interest or the creation of energy communities.
With Crea, the aim is to contribute to the revitalization and fixation of the population in the rural areas where IGNIS operates through proposals such as support for the rehabilitation of municipal housing, collaboration with initiatives to support venture, the promotion of cultural activities, policies for the reception and settlement of people, the improvement of facilities and infrastructure and the preservation of heritage.
Environmental actions are included in the Cuida axis, which refers to initiatives of this nature and has the particularity that the environmental variable has been analyzed in depth during the processing of each project, establishing a series of environmental measures in the corresponding Impact Studies and Statements. Therefore, it represents an added value to that already provided by the project itself.
The plan is accompanied by a guide that helps local teams to identify and implement actions and facilitates their management and follow-up. It also provides recommendations for best practices that guarantee its disinterested and altruistic character.
/wp-content/uploads/2023/05/IGNIS_PLAN-COMPROMISO.png
600
800
Exclama
/wp-content/uploads/2023/10/cropped-logo-2023.png
Exclama
2023-05-09 17:01:33
2023-10-18 12:47:13
IGNIS promotes various local support actions through its "Plan Compromiso"